Boscolo Dei Dogi Hotel Venice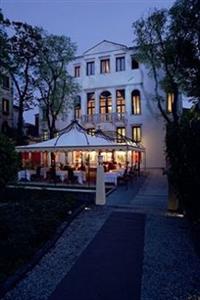 If you want to feel the Venice from the inside, Boscolo Dei Dogi Hotel Venice is the perfect choice of a place to stay. It's placed in the awesome Rizzo-Patarol noble palace, the really prestigious place a lot of famous people had inhabited in various times. The unique XVII-century facade is saved the way it was centuries ago, to you will be literally staying in the masterpiece of the architectural art. You will find loggia and the portal placed on the creatively overlapping levels of this Venice luxury hotel. Moreover there's a secret garden in the inner yard made specially for the hotel guests.
Boscolo Dei Dogi Hotel Venice is the only one hotel in the whole city that offers the brilliant view over the local lagoon. Only the rich materials were used in the hotel decor, so you will feel yourself in the real palace each moment you spend here.
The local restaurant offers the creative menu with traditional, international and vegetarian cuisine. The hotel owns the SPA center offering the high level treatment.