Royal Hotel San Marco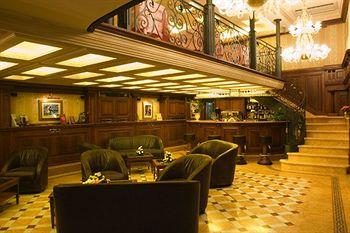 Royal Hotel San Marco is a 4-star hotel in Venice, standing out for its astonishing design and atmosphere.
Everything in the hotel resembles of old Venice: rooms were designed in elegant Venetian style, excellent service and the wonderful atmosphere. Being situated in the very center of Venice, just few minutes from St. Mark's square and St. Mark's Basilica, San Marco Hotel has strong ties with the legendary city. Most famous central boutique shops and hilarious cafes of Venice are situated near by and waiting for you. For budget travelers hotel offers great variety of discounts: special rates for a long stay, special internet rates, and season discounts.
Whatever you are looking for: business hotel with modern facilities, tourist class hotel ,luxury apartments, or discount accommodation, Royal Hotel San Marco will grant you top class accommodation. Perfect location and Venetian style design of the hotel will help you to receive first impressions about Venice.