Hotel Citta Di Milano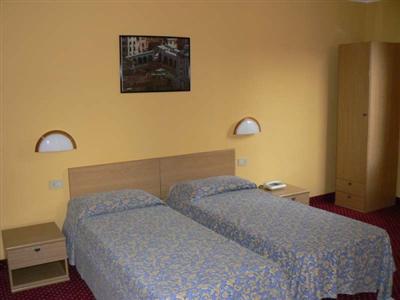 The hospitality of the Hotel Citta Di Milano starts right from the hall. Here you may get all the needed information about the local sightseeing tours, which might be also booked for you right away. The private parking is a rare thing in Venice, yet here you will be able to use it, so feel free to come to the city by your own car or to rent one in Italy.
The location of the hotel is perfect as if offers an easy access to the most valuable of the sights placed in the heart of Venice. The building of Hotel Citta Di Milano was created in the middle of the XVII century, so you will be living not just in some cheap hotel of Venice, but in the architectural and historical sight.
Most of the windows are overlooking the local church of St. Zulian. The interiors leave you with the natural spirit of Italy; the classic yellow color is historically common for this region. The local restaurant offers the menu full of special Italian cuisine and even several unique Venetian dishes. The buffet breakfast is served from 7.00 till 10.00 am.