B&B Hotel Dolomiti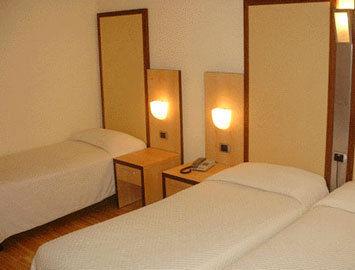 B&B Hotel Dolomiti Venice is the cheap hotel in Venice suitable for the people coming to Italy with a short budget. Here you will be offered maximum amenities for the minimum price, and that can be called the most valuable feature of this hotel. The property is owed by Basaldella family for the last 70 years, which is the reason for the hotel to offer stability in the service quality.
The position of B&B Hotel Dolomiti Venice is rather considerable as well, living here you will stay close to the very heart of Venice within a walking distance to the main sights of the city. However you will not experience any noise, as the street is rather quiet. If you're businessman coming in a trip, feel free to choose this hotel as a place of your stay since it's close to the business centers and exhibitions. The shoppers will appreciate this place as well.
The hotel obtains 32 rooms only, so be sure you will get the necessary attention if needed. The buffet breakfast is served daily in the breakfast room located in the ground floor of the hotel.